Kevin Fischer is a veteran broadcaster, the recipient of over 150 major journalism awards from the Milwaukee Press Club, the Wisconsin Associated Press, the Northwest Broadcast News Association, the Wisconsin Bar Association, and others. He has been seen and heard on Milwaukee TV and radio stations for over three decades. A longtime aide to state Senate Republicans in the Wisconsin Legislature, Kevin can be seen offering his views on the news on the public affairs program, "InterCHANGE," on Milwaukee Public Television Channel 10, and heard filling in on Newstalk 1130 WISN. He lives with his wife, Jennifer, and their lovely baby daughter, Kyla Audrey, in Franklin.
It's Friday night.

Time to unwind.

The weekend has finally arrived.

Let's put controversy aside for the rest of the work week and smooth our way into Saturday and Sunday.

Tonight, music that's of superior quality, great, excellent; first-rate.

After all...







We start out with a bang.

A colossal piece composed by and led by a legendary conductor.

"You will believe a man can fly."








Next, we stay with movie music.

This ensemble is not just a Christmas band.

The group digs into a treasure trove of cinematic gems.

"When trying to express oneself, it's frankly quite absurd,
To leaf through lengthy lexicons to find the perfect word.
A little spontaneity keeps conversation keen,
You need to find a way to say, precisely what you mean..."




We now turn to a super group with many super hits.








This tune might have you wondering, what does it mean?

The title and refrain refer to the name given by lighting crews to the largest spotlight in the arena or theatre.

Do you remember?






Finally, from the "They just don't make them like they used to" file.

Talk about talent, skill and precision.

From the 1946 film, "Blue Skies," a real showstopper.











That's it for this week's edition.

Goodnight.

Sleep well.

Have a super weekend.

Enjoy the big game.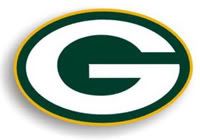 This site uses Facebook comments to make it easier for you to contribute. If you see a comment you would like to flag for spam or abuse, click the "x" in the upper right of it. By posting, you agree to our Terms of Use.