Kevin Fischer is a veteran broadcaster, the recipient of over 150 major journalism awards from the Milwaukee Press Club, the Wisconsin Associated Press, the Northwest Broadcast News Association, the Wisconsin Bar Association, and others. He has been seen and heard on Milwaukee TV and radio stations for over three decades. A longtime aide to state Senate Republicans in the Wisconsin Legislature, Kevin can be seen offering his views on the news on the public affairs program, "InterCHANGE," on Milwaukee Public Television Channel 10, and heard filling in on Newstalk 1130 WISN. He lives with his wife, Jennifer, and their lovely baby daughter, Kyla Audrey, in Franklin.

A look back at the people and events that made news the past week. Week-ends is a regular weekly feature of This Just In...


HEROES OF THE WEEK


Daniel Hernandez


Joe Zamudio and Bill Badger


MORE about the Arizona heroes


Dory Stoddard


Augustin Zamora and Scooby


Reynaldo Dagsa


Ryan Lamantia


1 out of 5 people reading this blog



VILLAINS OF THE WEEK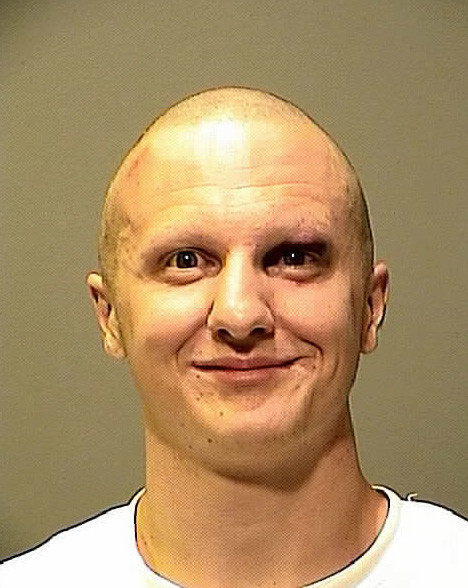 Jared Loughner


Clarence Dupnik


Linda Lopez


James Clyburn


Luis Munuzuri-Harris


Dylan Sorvino


Illinois pols


Pierre-Alain Nemitz


Celine Hervieux-Payette



QUOTES OF THE WEEK


"Acts of monstrous criminality stand on their own. They begin and end with the criminals who commit them, not collectively with all the citizens of the state, not with those who listen to talk radio, not with maps of swing districts used by both sides of the aisle, not with law-abiding citizens who respectably exercise their First Amendment rights at campaign rallies, not with those who proudly voted in the last election."
Sarah Palin"


Vigorous and spirited public debates during elections are among our most cherished traditions. And after the election, we shake hands and get back to work, and often both sides find common ground back in D.C. and elsewhere. If you don't like a person's vision for the country, you're free to debate that vision. If you don't like their ideas, you're free to propose better ideas. But, especially within hours of a tragedy unfolding, journalists and pundits should not manufacture a blood libel that serves only to incite the very hatred and violence they purport to condemn. That is reprehensible."
Sarah Palin


"I challenge Chris Matthews, I'll put $100,000 on the table, to find any example where Sarah Palin has promoted the murder of anybody."
Mark Levin


"It's a real tragedy, but it's also a real opportunity."
Mark McKinnon, co-founder of No Labels, a nonpartisan group founded last month.


"When you look at unbalanced people, how they respond to the vitriol that comes out of certain mouths about tearing down the government. The anger, the hatred, the bigotry that goes on in this country is getting to be outrageous. And unfortunately, Arizona I think has become sort of the capital. We have become the mecca for prejudice and bigotry."
Pima County Sheriff Clarence Dupnik


"And if, as has been discussed in recent days, their deaths help usher in more civility in our public discourse, let's remember that it is not because a simple lack of civility caused this tragedy, (it did not), but rather because only a more civil and honest public discourse can help us face up to our challenges as a nation, in a way that would make them proud."
President Obama


"Years ago Wisconsin had a tourism advertising campaign targeted to Illinois with the motto, `Escape to Wisconsin,' Today we renew that call to Illinois businesses, `Escape to Wisconsin.' You are welcome here.Our talented work force stands ready to help you grow and prosper."
Governor Scott Walker after Illinois increased its income taxes by 66%.


"It's like living next door to `The Simpsons' — you know, the dysfunctional family down the block."
Indiana Gov. Mitch Daniels referring to the Illinois tax increases.


The Illinois tax increase is "the nuclear bomb of jobs bills."
Illinois state Sen. Dan Duffy, a Republican.



OUTRAGE OF THE WEEK


Jared Loughner and the subsequent attempt by liberals to exploit the Tucson tragedy for political gain.



MOST UNDER-REPORTED STORY OF THE WEEK


Was Jared Loughner inspired by the entertainment industry?



MOST OVER-HYPED STORY OF THE WEEK


Conservative speech kills.



STRANGEST, MOST UNUSUAL STORY OF THE WEEK


The Linty Last Supper


Re-living "A Christmas Story"


Life without left turns?
This site uses Facebook comments to make it easier for you to contribute. If you see a comment you would like to flag for spam or abuse, click the "x" in the upper right of it. By posting, you agree to our Terms of Use.